---
Main Challenge
The UW has some of the largest research programs in behavioral health in the world, but only a relatively small number of our medical students and psychiatry residents actively participate in research during their training. According to the latest Missions Management Tool published by the Association of American Medical Colleges, the UW School of Medicine ranks above the 90th percentile for total research federal grants and contracts, but only about half of our medical school graduates and an even smaller proportion of our psychiatry residents participate in research during their time with us.
Our Approach
We will develop Clinician Scientists by identifying, engaging and supporting students, trainees and early career faculty who are interested in research.

Key strategies: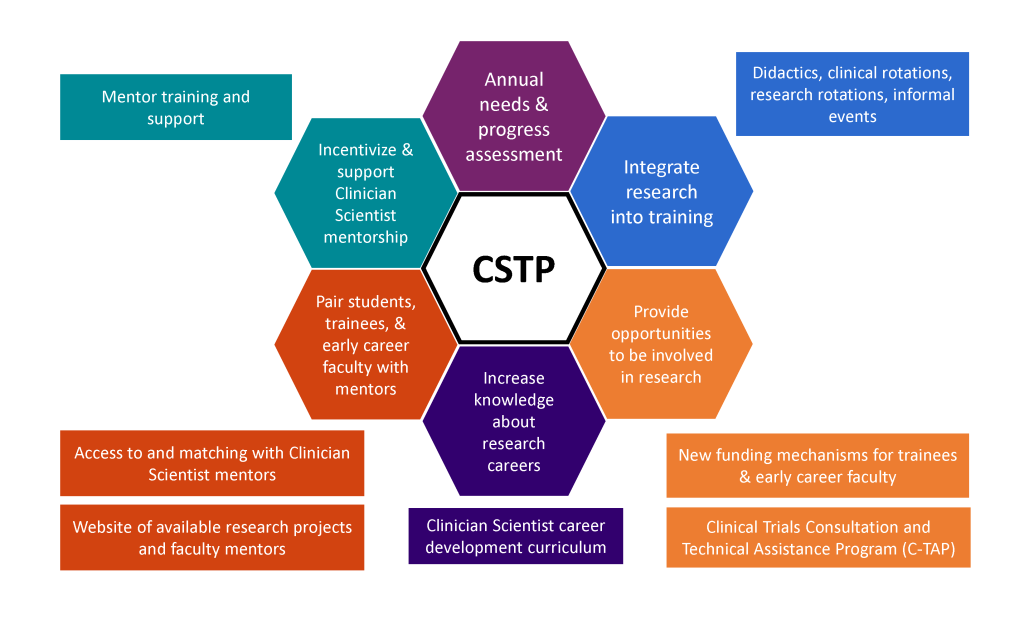 Trainee Research Awards
One way we will develop Clinician Scientists is through Trainee Research Awards that provide funding and faculty support for trainees to participate in mentored research.
One-year grants of $5,000 to $25,000 will provide support for research expenditures, travel expenses to present a poster or paper at a national research conference, up to .05 FTE for faculty mentorship, and/or access to the Clinical Trials Consultation and Technical Assistance Program (C-TAP). Awards will be for future work completed within one year of the award with the possibility of a no-cost extension. All awards will be administered through the Department of Psychiatry and Behavioral Sciences.

Due date: Next application cycle to be announced
Resources
Department of Psychiatry and Behavioral Sciences Research Project Database
Faculty Profiles
Contact
Jesse Fann, MD, MPH
Director of the Clinician Scientist Training Program
Mark N. Tabbutt Endowed Professor for Education in Brain Health
fann@uw.edu

Andie Uomoto, MPA
Project Manager of Strategic Initiatives
uomotoa@uw.edu