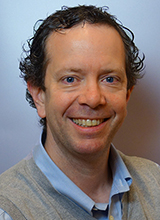 Personal Statement
The focus of my research has primarily been the development, implementation, and evaluation of brief interventions and prevention efforts to reduce alcohol- and other drug-related harms among college students and other young adults. Profesionally, I have more than 20 years of experience conducting research on substance abuse etiology and prevention with high school students, college students, and young adults.
For many of our NIAAA- and NIDA-funded projects, I have played a significant part in intervention development for studies using personalized graphic feedback (delivered either in-person or on the web). With half of my FTE at the University of Washington involving work in the Division of Student Life as the Assistant Director of Health & Wellness for Alcohol & Other Drug Education, I also have a strong interest in efforts to bridge the gap between science and practice, including ways to bring emprically-supported approaches to scale.
Education
Clinical Psychology/Addictive Behaviors, University of Washington, 1997-1999
PhD, Clinical Psychology, University of Washington, 1993-1997
MS, Clinical Psychology, University of Washington, 1991-1993
BS, Psychology, University of Washington, 1987-1991

Department Affiliations
Teaching Philosophy
​I approach teaching with enthusiasm for the material and the hope that I can excite students, trainees, and/or workshop participants about the content as well. My philosophy about teaching is that an engaged group of students is a learning group of students. I incorporate humor, when appropriate to the subject matter and setting, and emphasize participation by students whenever possible.
Edit Profile