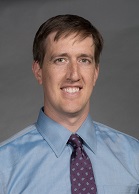 Personal Statement
I practice adult general psychiatry at the UW Outpatient Psychiatry Clinic. In addition, I am a specialist in addiction psychiatry offering both consultation and ongoing care for substance use disorders. I also provide ongoing psychiatric consultation for primary care clinics across the Puget Sound region through the UW Division of Population Health, which is a special interest of mine. Additionally, I am a study physician in the NIH-funded Harm Reduction with Pharmacotherapy study, testing extended release naltrexone and harm reduction counseling to reduce alcohol-related harm and improve quality of life among homeless individuals with alcohol dependence. I am board-certified in both family medicine, general psychiatry, addiction psychiatry, although I am not currently practicing family medicine.
Education
Rush University Medical education, 2006
West Suburban Medical Center Residency, Family Medicine
UWMC - Pharmacy Oncology Residency Fellowship, Addiction Psychiatry
University of Washington - School of Medicine Residency, Psychiatry

Department Affiliations
Centers/Programs
Training Programs
Substance use treatment integration in primary care settings; substance use in underserved populations.​
Edit Profile