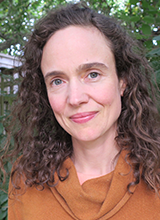 Katherine Hoerster, PhD, MPH
Personal Statement
My research focuses on understanding and addressing the contextual factors like social support and policy that affect health and health behavior. I recently completed a 5-year VA HSR&D Career Development Award. During the award our team engaged Veterans to develop a behavioral weight loss program for Veterans with PTSD called MOVE!+UP. We recently launched a VA Merit-funded study to test MOVE!+UP in a hybrid effectiveness and implementation randomized controlled trial. I am also PI on a VA Merit pragmatic clinical trial to test a remote behavioral weight loss intervention among 500 Veterans with obesity. I am Principal Investigator for an HSR&D- and MIRECC-funded survey study that examines the role of social and neighborhood factors in prevention and management of chronic disease among Veterans. I am fortunate to work with Veterans with PTSD as a staff psychologist in the VA Puget Sound-Seattle PTSD Outpatient Clinic. Lastly, I have an interest in maximizing research impact by communicating about science to the public and policymakers.
Education
PhD, San Diego State University/University of California, San Diego Joint Doctoral Program in Clinical Psychology, 2010
MPH, San Diego State University, School of Public Health, 2009
BA, Connecticut College, 2001


Department Affiliations
Centers/Programs
Training Programs
VA Puget Sound, Seattle Division Psychology Internship and Fellowship Program
Other Affiliations
VA Health Services Research & Development (HSR&D) Seattle-Denver Center of Innovation for Veteran-Centered and Value-Driven Care.
Teaching Philosophy
I believe in competency-based training that capitalizes on trainees' unique strengths and skillsets.  I believe that experiential learning is a powerful tool, providing the opportunity for direct observation and feedback, modeling, and bidirectional learning.
Edit Profile