William Womack, MD, a former resident, fellow and faculty member in our department, passed away on November 29, 2020. He was the first African American to join our faculty and helped child psychiatry find its role both within our department and at Seattle Children's.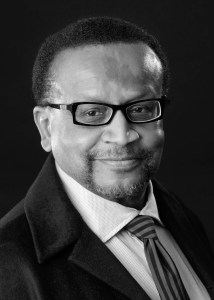 Bill received his MD from the University of Virginia and completed his psychiatry residency and child psychiatry fellowship at the UW in 1966. After joining the Navy and working as the senior psychiatrist at the naval hospital in Guam, he joined our department in 1969. During his nearly 40-year tenure with our department, Dr. Womack had a remarkable career that included serving as Division Chief for Psychiatry at both Harborview Medical Center and Children's Hospital as well as working at the University of Washington Medical Center, Odessa Brown Children's Clinic and Echo Glen, among others. He had clinical interests and skills in stress and pain management in kids and hypnosis in kids, and advanced LGBTQ issues in child psychiatry on a national scale. He held various positions with the American Psychiatric Association (APA), the American Academy of Child and Adolescent Psychiatry (AACAP) and the Washington State Psychiatric Association (WSPA) over the course of his career.
Bill loved gourmet food (he once studied French cuisine and was an excellent cook), fine wines (he almost became a sommelier in his retirement years) and loved traveling – particularly to New York City, where he would always attend several shows on Broadway. Despite ailing health starting in 2012, he was able to travel with his daughter to Brazil, France, Portugal, the Caribbean and some psychiatry conferences in NYC and San Antonio. He frequently went to hear live jazz throughout his life, seeing many of the greats on stage. He loved to socialize, had an unforgettable laugh, reveled in stylish clothes, and was loved by many. He is greatly missed by his daughter Lisette Austin, son-in-law Will, grandson Zane, cousin Marshall McDonald, extended in-law family and countless friends and colleagues.
There will be a life celebration for Dr. Womack on June 12, 2021, place to be determined. Dr. Womack's daughter has created a memorial website for her father at williamwomackmd.com, and you can read more about Dr. Womack's incredible life in this profile of him created in 2017.