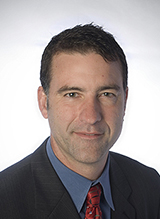 Personal Statement
I am a board certified child and adolescent psychiatrist at the Pediatric Clinic at Harborview, Seattle Children's Hospital and Odessa Brown Children's Clinic and a UW associate professor of Children's Psychiatry and Psychiatry and Behavioral Sciences.
I specialize in child and adolescent psychiatry as well as general psychiatry. I strive to create active partnerships with my patients and their families to achieve the best possible outcomes.
I am involved in the child and adolescent training program and supervises trainees at several outpatient clinics. My clinical and research interests include integrating mental healthcare into primary care settings, ADHD, disruptive behaviors, aggression and improving clinical supervision of child and adolescent psychiatry trainees.
Education
Medical education, University of Kentucky College of Medicine, 2003
Psychiatry Residency, Univ. of Kentucky College of Medicine
Child & Adolescent Psychiatry Fellowship, Univ. of Kentucky College of Medicine
Psychiatry Internship, Univ. of Kentucky College of Medicine

Department Affiliations
Centers/Programs
Training Programs
Scholarly Expertise
Clinical Expertise