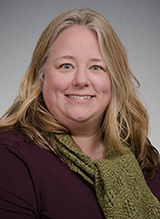 Personal Statement
I am a geriatric and consultation liaison psychiatrist with expertise in diagnosing and managing cognitive disorders. I attend in the Memory and Brain Wellness Center, where I see primarily middle aged and elder patients with concerns about their memory or thinking. Although most of my patients have Alzheimer or vascular dementia, I have experience in diagnosing and managing less common types of neuordegenerative disease as well, for example frontotemporal dementia, dementia with Lewy Bodies, and Parkinson disease dementia. I have a particular interest in palliative medicine and end of life issues. I am board certified in both psychiatry and psychosomatic medicine.
I am also the medical director of the psychiatry consultation service at Harborview Medical Center, which is where I spend most of my clinical time. That service is a large team busy with consultations throughout the hospital, and sees patients with serious medical and surgical illnesses who require psychiatric assessment and care.
In all of my clinic work, I am proud to be part of teams of very talented professionals, which include other attending psychiatrists, neurologists, geriatric internists, nurse practitioners, neuropsychologists, social workers, nurses, and addiction specialists. I enjoy training fellows, psychiatry, psychology, and neurology residents, and medical students. There is a sense of mission and a level of commitment to clinical excellence at Harborview that I value greatly.
Department Affiliations
Centers/Programs
Training Programs
Edit Profile