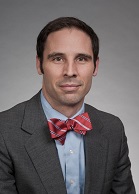 Personal Statement
My primary interest is on determining how behavioral technologies can be used to improve alcohol and drug abuse outcomes for those suffering from addiction health disparities. Behavioral technologies are non-talk therapy approaches to addiction treatment, such as motivational incentives where we provide rewards for people who abstain from or reduce their drinking. This low-cost, strength based approach to addiciton can be implimented in low-resources settings by non clinicians. In fact, our group is investigating how smartphones might be used to impliment this treatment, allowing us to reach the millions of individuals suffering from alcohol problems worldwide.  
My second research interest in evaluating the accuracy of alcohol biomarkers in addiction treatment settings. These include alcohol urine tests, such as ethyl glucuronide (EtG) and mobile phone linked Bluetooth breathalyzers. These tools allow us to accurately assess  the sucess of alcohol treatments, as well as provide valuable research tools.      
Importantly all of my ressearch studies are conducted in collaboration with two communities that suffer dispproporationately high rates of alcohol and drug miuse, 1) adults with severe mental illnesses, like schizophrenia and bipolar disorder and 2) American Indians and Alaska Natives. My reserach team and I work closely with community partners who are providing addiction treatment to these populations with the goal of reducing the burden of alcohol and drug use in these communities. 
Edit Profile