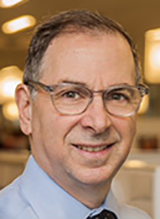 Personal Statement
I am a Profesor of Psychiatry, Adjunct Professor of Pediatrics, and a clinical researcher specializing in ADHD throughout the lifespan. I direct the PEARL Clinic (Program to enhance ​attention, regulation, and learning) at Seattle Children's and Seattle Children's at Overlake Hospital in Bellevue. The PEARL Clinic is based on a multidisciplinary and collaborative care model which works closely with PCP's and schools. The majority of my clinical work involves diagnostic evaluations and consultations. Treatment recommendations are made for the parents, referring physician, and schools. I also direct the clinical program for SEA STAR, a summer treatment program for children with ADHD and related disorders that targets social impairment and self-esteem, in collaboration with the UW Autism Center.
Comparative efficacy and personalized ADHD treatment are major themes of my work. I have published over 120 articles, mostly having to do with ADHD diagnosis and treatment in all ages, and specific areas within ADHD such as genetics, thyroid, and sleep . I have participated in numerous clinical trials of stimulant and non stimulant medications. Current research studies involve parents with ADHD, children with ADHD and Autism, and a new NIH sponsored study examining the effects of abruptly discontinuing methylphenidate in children with ADHD.
Other areas of interest include sleep problems and overlap with ADHD, pediatric psychology, and research ethics. Finally, I participate in the ITHS Treatment Innovatiopn Center, focusing on removing barriers to multi-site clinical and translational studies.
Education
Medical school: Southern Illinois University - Carbondale
Fellowship: MacLean Center for Clinical Medical Ethics, Chicago

Department Affiliations
Centers/Programs
Training Programs
Other Affiliations
PEARL Clinic, Director – Seattle Children's Hospital
Training Clinic
Edit Profile