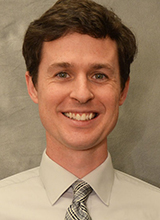 Personal Statement
I am a board-certified Consult-Liaison psychiatrist at UW Medical Center – Montlake and the General Internal Medicine Clinic, as well as a Clinical Associate Professor in the Department of Psychiatry and Behavioral Sciences.
When working with patients, my goal is to understand their life history and personalities in addition to their medical and psychiatric conditions. I am also involved in teaching UW medical students as well as practicing mental health providers across the state.
I earned my M.D. from the University of Florida, Gainesville, then completed residency at the University of Michigan and a fellowship at Northwestern University. My interests include treatment of psychiatric conditions in medically ill patients, collaborative care, quality improvement, delirium, and medical education.
Education
Department Affiliations
Centers/Programs
Training Programs
Site Director, UWMC Montlake and Northwest, M3 Psychiatry Clerkship
Edit Profile