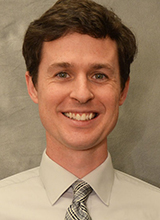 Personal Statement
I am a board-certified psychiatrist at UWMC-Roosevelt and a UW assistant professor of Psychiatry and Behavioral Sciences.
I specializes in psychosomatic medicine. When working with patients, my goal is to understand them holistically, their life history and personalities in addition to their medical and psychiatric conditions.
I earned my M.D. from the University of Florida, Gainesville. My clinical interests include treatment of psychiatric conditions in medically ill patients.
Department Affiliations
Centers/Programs
Training Programs