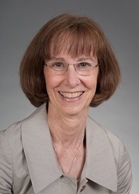 Personal Statement
I received a PhD in clinical psychology from UCLA, then completed post-doctoral training in pain and geriatrics at the University of Washington. Since 1980, I have served on the faculty at the University of Washington School of Medicine. I work clinically with patients with chronic pain at the UW Medicine Center for Pain Relief. My research interests include clinical trials of medical, surgical, and psychosocial interventions for chronic pain; prediction of pain outcomes; and  long-term opioid therapy for chronic pain. I have published over 230 peer-reviewed articles related to chronic pain studies and am internationally recognized for this research (e.g., Wilbert E. Fordyce Clinical Investigator award from the American Pain Society for contributions to clinical pain research, International Society for the Study of the Lumbar Spine prize for clinical pain research).  I have had leadership roles in national and international professional organizations related to pain, including having served as President of the International Association for the Study of Pain.
Education
Geriatric Fellowship, University of Washington, 1979-1980
PhD, UCLA, 1979
BA, Vanderbilt University, 1974

Other Affiliations
Center for Pain Relief, University of Washington
Scholarly Expertise
Clinical Expertise
Teaching Philosophy
​Individuals learn best in an interactive teaching environment, with an emphasis on discussion and skills rehearsal rather than didactic lectures.
Edit Profile