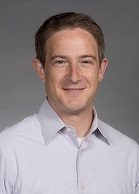 Personal Statement
I have expertise in managing acute psychiatric presentations with research experience in studying neuroanatomy and the synaptic effects of schizophrenia. I have published in fields of neuroscience, schizophrenia, autism, and anxiety disorders. I also actively manage a telepsychiatry clinic based in eastern WA, and coordinate psychiatric management of emergency room mental health evaluations. I am very interested in the education of residents and fellows rotating on the consultation service, and participating in educational curriculum and recruitment committees.
Education
Department Affiliations
Teaching Philosophy
Foster innate skills by highlighting unique strenths of each trainee.  I tend to prefer more in vivo approaches to supervision, often modeling interviews and clinical recommendations initially, then observing and supporting their own efforts.  In my training at UW, I appreciated the balance between the diverse and often intense clinical opportunities and the opportunity to reflect and seek guidance; I think it's important that trainees develop a sense of ownership over clinical management to drive learning, connecting with patients, and refining their efficacy at addressing clinical problems.