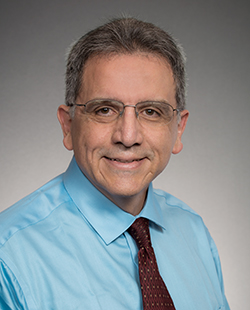 Personal Statement
My clinical duties mainly involve work at Harborview Medical Center where I help to evaluate and treat patients with psychiatric conditions. The work involves a comprehensive team approach that may include medication treatment. However, significant emphasis is placed on teaching coping skills and helping patients to transition to supportive outpatient care that meets their specific needs. As part of my clinical work I am responsible for the training and teaching of psychiatric residents and medical students.My research interest involves the identification of genes that cause autism. My approach involves characterizing translocation breakpoints in patients with autism and chromosomal translocations in order to identify candidate genes.
Education
Genetic Approaches to Aging Research, Seattle, WA, 1985-1986
Sympathetic Nervous System Activity in Panic Disorder, Seattle, WA, 1986-1988
Psychiatry, Seattle, Washington, 1981-1985
MD, Milwaukee, WI, 1977-1981
B.A., Chemistry, California State University, Northridge, 1971-1977

Recent Publications
Identification of a novel gene on chromosome 7q11.2 interrupted by a translocation breakpoint in a pair of autistic twins.
(2002 Aug)
Genomics
80(2)
: 129-34
Sultana R, Yu CE, Yu J, Munson J, Chen D, Hua W, Estes A, Cortes F, de la Barra F, Yu D, Haider ST, Trask BJ, Green ED, Raskind WH, Disteche CM, Wijsman E, Dawson G, Storm DR, Schellenberg GD, Villacres EC
---
Show complete publication list »
Edit Profile