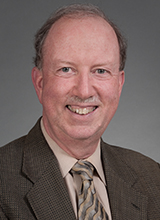 Personal Statement
Edward Walker, M.D., M.H.A., is the founding director of the UW Healthcare Leadership Development Alliance and a UW professor Emeritus of Psychiatry and Behavioral Sciences and Health Services.
Dr. Walker is a seasoned physician executive and clinician who is nationally recognized for his expertise in coaching and developing physicians and senior executives both within and outside healthcare, improving clinical systems and quality measures and leading change in medical institutions.
Dr. Walker earned his M.D. from the UW. From 2002 through 2008, he was medical director of UW Medical Center and associate dean of the UW School of Medicine.
Education
Univ. of Washington, School of Medicine Medical education, 1983
UW - Dept. of Psychiatry & Behavioral Sciences Residency, Psychiatry
Psychiatry, 1990, American Board of Psychiatry & Neurology

Edit Profile