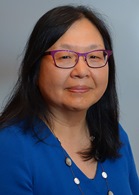 Personal Statement
Over the past 20 years, my research has focused on the genetics of schizophrenia and neurodegenerative disorders, particularly on the use of clinical phenotyping and innovative genomic technologies to elucidate the complex genetic architecture underlying schizophrenia and Alzheimer's disease (AD). I currently serve as Director of the Geriatric Research, Education, and Clinical Center (GRECC) at the VA Puget Sound Health Care System (VAPSHCS) and Associate Director of the Clinical Core of the NIA-funded University of Washington Alzheimer's Disease Research (ADRC). I have also served as a PI on the Consortium on the Genetics of Schizophrenia (COGS) and as Co-PI of the Clinical Core of the Alzheimer's Disease Genetics Consortium (ADGC). In these capacities, I direct multidisciplinary efforts to better understand the biology, genetics, etiology, prevention, and treatment of these disorders, and I provide clinical expertise for the differential diagnosis of psychotic disorders and neurodegenerative disorders.
Most recently, my colleagues and I have characterized endophenotypes in schizophrenia and used whole-exome sequencing to identify rare variants in the glutamatergic pathways of individuals with schizophrenia. We have also identified genetic variations that may play a role in the development of Alzheimer's disease, and I am becoming increasingly interested in using my expertise to identify older Veterans who might be at increased risk for suboptimal care due to cognitive impairment.
Department Affiliations
Teaching Philosophy
​I am interested in helping trainees to discover the patients and their diseases that capture their passions and curiosities. As they seek that niche, I believe it is critical to develop a comprehensive, holistic treatment approach to their patients. To that end, I hope to help trainees develop foundational knowledge concerning the complex medical, psychiatric, and psychosocial challenges that affect patients. I also believe that it is important to view those intersections in the context of the individual. When we see our patients as people who are part of a family and a web of connections beyond the self—and not just a patient ID number or DSM diagnosis—we are better able to understand both our patients' illnesses and the ways in which their experiences of those illnesses affect them and their families.​