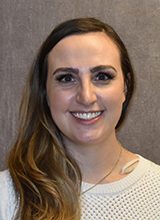 A. Cummings Rork, MD, PMH-C, is a board-certified psychiatrist who specializes in general adult psychiatry. She has also received additional training and certification for perinatal psychiatry and has a special interest in women's mental health.
Dr. Rork believes partnership in your health is key for wellness. She aspires to have you feel informed, supported, and empowered with your choices, your body, and your health. She prefers working collaboratively in understanding your life story in order to craft an individualized, step-by-step guide and multi-tiered care plan to aid in your wellness journey.
Dr. Rork's clinical interests include general outpatient psychiatry, women's mental health, perinatal & reproductive psychiatry, and psychotherapy. She has received additional training in psychodynamic/psychoanalytic psychotherapy as well as trauma-focused therapy.
Dr. Rork is a Clinical Assistant Professor in the Department of Psychiatry and Behavioral Sciences.
Education
Seattle Psychoanalytic Society & Institute, iCAPP Fellowship 2022
University of Washington Adult Psychiatry Residency, 2021
University of Washington School of Medicine, 2017

Edit Profile