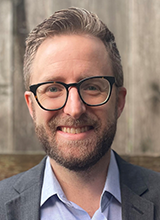 Personal Statement
My research is focused on (1) developing innovative mHealth assessments and interventions for schizophrenia-spectrum disorders and cross-diagnostic persecutory ideation, as well as (2) "engagement mHealth," or the development of mobile health interventions that increase the likelihood that underserved populations present to and receive evidence-based treatment, with a particular focus on young adults at risk for psychosis and their families. My research is supported by a NARSAD Young Investigator Award from the Brain and Behavior Research Foundation and multiple grants from NIMH including a K23 Mentored Patient-Oriented Research Career Development Award.
Prior to my faculty position at UW, I was an Advanced Fellow in VA Health Services Research and Development and the Department of Health Services at UW. I completed my clinical psychology internship at the VA Puget Sound Health Care System, where I was awarded the APA Division 18 Outstanding VA Trainee Award. Prior to internship, I completed my undergraduate and doctoral training at the University of North Carolina at Chapel Hill. Throughout my training, I have been dedicated to services for individual with serious mental illness, with experience in an inpatient state hospital, VA psychosocial rehabilitation, intensive outpatient and dual-diagnosis clinics, and in coordinated specialty care for young people with early psychosis.
In addition to my program of research and clinical work, I am committed to clinical supervision and training. I currently lead the development of one of the first clinical training sequences designed for frontline clinicians integrating mHealth into community mental health. I was the first-ever graduate student to win UNC's David Galinsky Award, an honor recognizing excellence in clinical supervision that had previously only ever been won by faculty. I am currently active in providing supervision in CBT to third-year psychiatry residents at UW.
Department Affiliations
Edit Profile