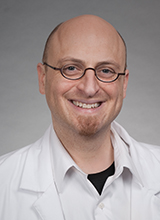 Personal Statement
I am a board certified psychiatrist at Harborview and a UW assistant professor of Psychiatry and Behavioral Sciences.
I help patients make sense of troubling situations that interfere with their ability to move forward. I also promote mindfulness and safety from drug interactions. I appreciate the opportunity to be with patients and their families during defining crises and opportunities for change, learn from patients and staff, and mentor the next generation of healthcare professionals.
My clinical interests include bipolar and related disorders, anxiety disorders, depressive disorders, obsessive compulsive and related disorders, personality disorders, schizophrenia spectrum and other psychotic disorders and substance-related and addictive disorders.
Edit Profile