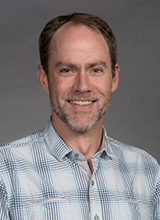 Personal Statement
​​"Can you recommend a good therapist?" Turns out, that is a very challenging question to answer. Whereas some medical fields have reasonable quality indicators (e.g., procedure complication rates, hospital readmissions), with psychotherapy it is very challenging to measure quality.
My research brings together psychotherapy experts with engineers and computer scientists to develop automated methods for evaluating and promoting high-quality counseling and therapy. To do this we rely on speech signal processing and machine learning methodologies and then present it to clinicians and patients using interactive visual summaries.
Education
PhD, Clinical Psychology , University of Washington , 1997-2003
MA, Psychology , Stanford University , 1994-1995
BA, Psychology , Stanford University , 1990-1994

Department Affiliations
My work focuses on technology-augmented psychotherapy and behavioral interventions, where we use machine learning and user-centered design to provide fast, objective, performance-based feedback to clinicians to assist training, supervision, and quality monitoring. More generally, I'm interested in data science applications in Psychiatry and assist colleagues in designing studies and analyzing data.
Edit Profile